RMIL – Complete wafer inspection system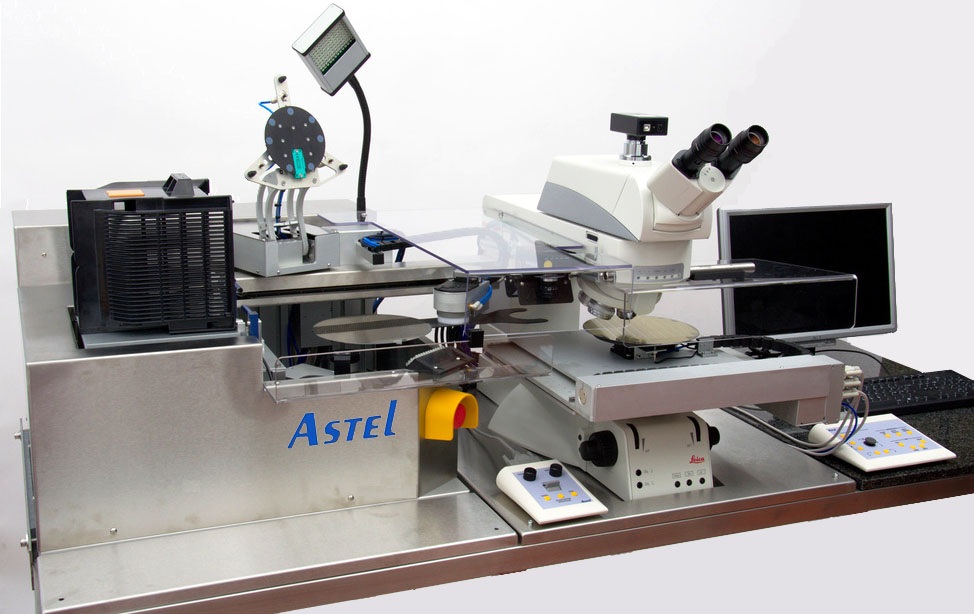 RMIL  is an extremely powerful inspection system for silicon wafers with micro and macro inspection loader.
RMIL includes a powerful inspection software, an image acquisition system and a special motorized XYZ(R) microscope stage which can be mounted on semiconductor inspection microscopes.
It has been designed for Leica Microsystems DM8000 and it can be used with microscopes of several brands like Nikon, Olympus, Zeiss.
It is possible to automatically  identify and download wafer maps, inspect wafer dice and modify
each die BINCODE, save and store pictures, take measures with exceptional resolution, scan wafers and much more.
This system can be completed by a full set of modules like OCR wafer ID readers, high resolution cameras, SECS-GEM interface.
RMIL is compatible with wafer maps according to SEMI standard and it can be customized on request.
Specifications
Three axes, motorized microscope stage , X,Y and R with resolution better than 1μm and 0.01° (depending on version)
Standard Windows, PC based controller
Image acquisition USB devices – high resolution mode from 3 Mpx
Large, high resolution PC monitor
Full set of inspection type come as standard: single die random access, sequential scan, manual, BINCODE management.
Map type according to SEMI standard, custom formats on request
Map download/upload through TCP/IP, local mode
Non contact, optical wafer centering and alignment
Designed for Leica DM8000, compatible with many semiconductor inspection microscopes
Image driven autofocus
Position display of all positions and parameters. On screen measurement functions
Optional ID reader OCR reader with LED illuminator